Ludovic Ferrigno – Consultant and founder of Nano Japan Consulting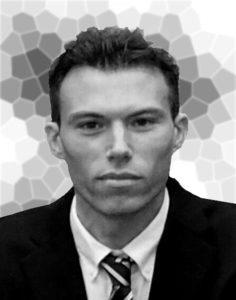 Master graduate of the Chemistry, Physics and Biology Engineer School of Bordeaux, France (2006 ENSCBP "Grande École").

MBA graduate of the Graduate School of International Corporate Strategy of Hitotsubashi University of Tokyo, Japan (2015).

Inventor (patent #WO2017103640).
I have spent 12 years in scientific research and project management in the fields of photosensitive materials, nano-particles and nano-composites used in applications such as electronics and optics.
Over these 12 years, 5 have been past in a French-Japanese start-up. This experience made me familiar with working in continuously changing conditions requiring flexibility, initiative and reaction.
This is during this time that I have developed a solid experience of the building up of new business relationships between companies. For example, I have initiated a joint research contract between a Japanese companies and a French research Institute associated to the CNRS (standing for Centre National de la Recherche Scientifique, the French government research institution) which resulted in a technology transfer and patent registration.
During my career I established over 30 new business relationships with Japanese companies in order to supply researchers with cutting-edge materials such as polymers, nano-particles, nano-pigments, advanced dyes and others.
After obtaining my MBA from the Japanese university of Hitotsubashi, and after a 2 years experience in a Japanese consulting firm, I decided to support business relationships between Europe and Japan by helping to develop scientific collaboration, trade and technological exchanges in the industry of nano-materials and fine chemicals.
I have been continuously living in Japan since 2005, speak French, English and Japanese fluently and I am very familiar with Japanese culture and corporate etiquette. I also relies on my local network in order to create commercial and business opportunities for European start-up.